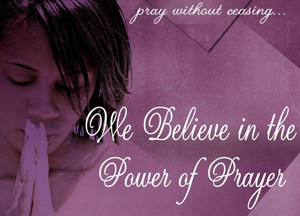 Every Monday, 9:00 to 10:00pm.

Please note that the Prayer Hour is NOT another Prayer Ministry, but a time set aside for just women to come together to pray, exhort and lift each other up for our individual needs. It is an open line, and you are free to invite other women you feel need a touch from the Lord.

Teleconference details are as follows: (218) 862-3827, PIN No. is 474604#.